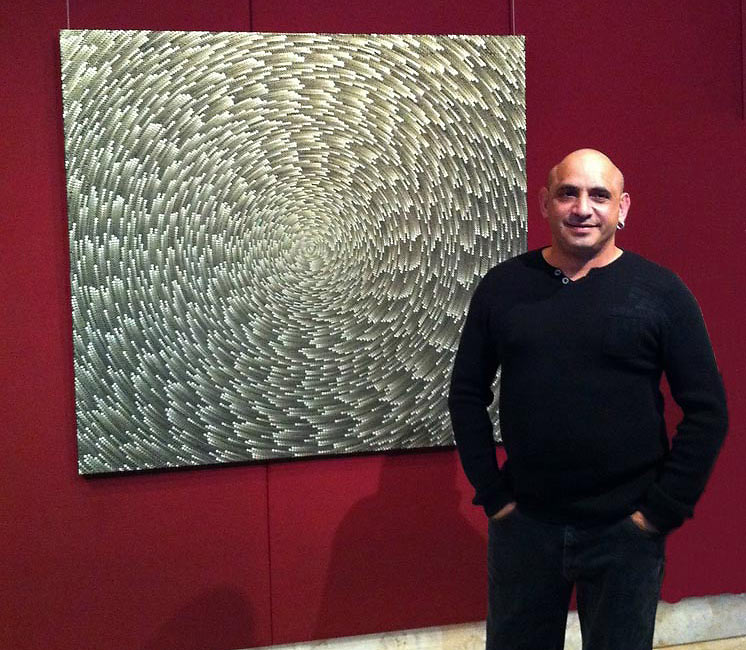 Rex has now been working with Spirit Gallery for over a year and we have forged a great relationship. His work is immensely popular, in particular his milky way dreaming.
Rex is a descendent of the Kamilaroi/Gumilaroi nation. His work blends the traditional with the modern often using a unique mix of colours not often seen in Aboriginal art.
A talented contemporary Aboriginal artist known for his precise dotwork and striking compositions, Rex has chosen Spirit Gallery to be his main commercial gallery.
Rex is available to do custom works in all sizes and styles. Contact the gallery for more information. See some of his work here http://www.spiritgallery.com.au/aboriginal-art/Rex-Winston-Walford
Rex was a finalist in the NSW Parliament Indigenous Art Prize in 2005, 2007, 2008, 2009, and again in 2011 where he was commended. Rex was also a finalist in the Fisher's Ghost Art award 2008 and recently in 2012 completed a large original piece for the Taree courthouse with his images also being used throughout the building.