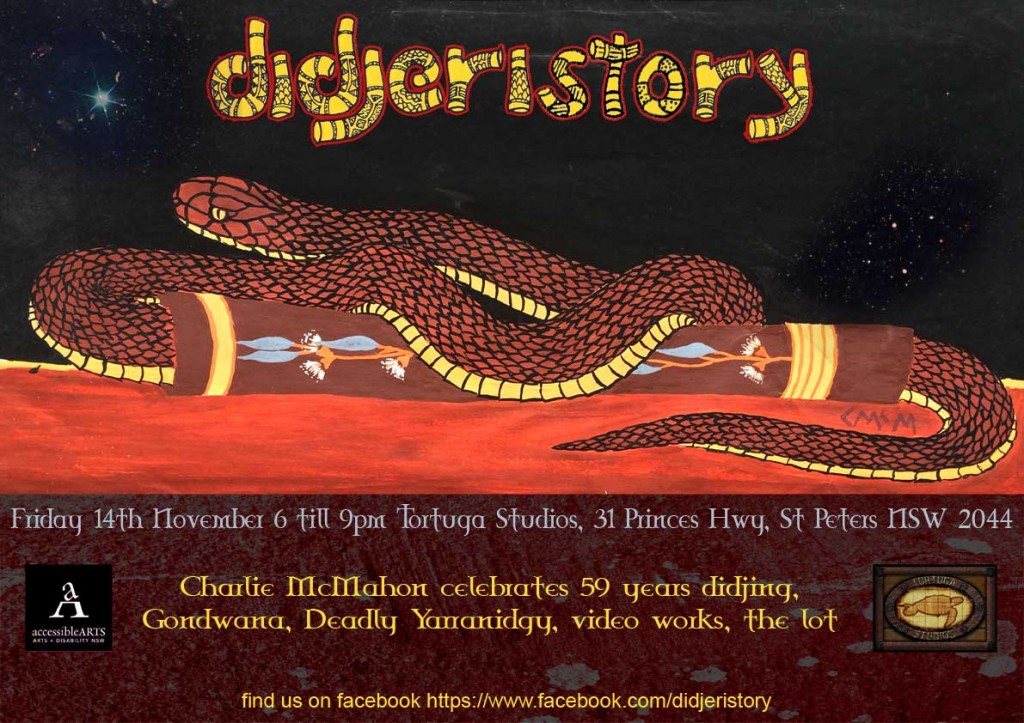 Come and celebrate 59 years of didjing with Charlie McMahon on Friday the 14th November. A free event and all welcome.
The show includes live performances, archival video, didgeridoo talks and explanations of his inventions like the didjeribone and how they have enhanced the potential for didgeridoo in music.
Charlie started playing didgeridoo 59 years ago and will explain how didgeridoo playing has spread from its roots among the Aboriginal clans of the far north of Australia to being a worldwide phenomenon. The premier of Didjeristory will be at Tortuga Studios 31 Princes Highway St Peters Australia 6pm -9pm 14th November 2014.
See you there!