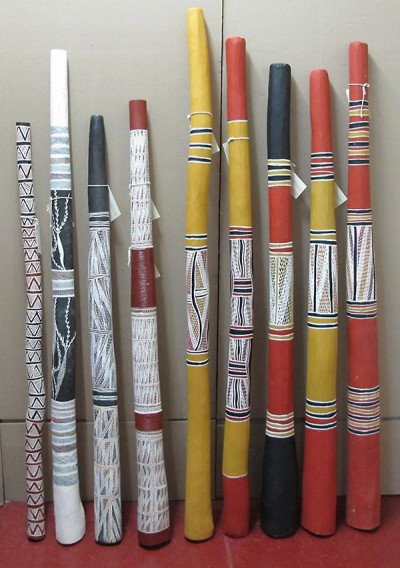 Its been a bit of a wait but we finally have a truly magical collection of traditional Arnhem Land Yidaki at the gallery. Over 25 Yidaki have now been uploaded to the website.
Our traditional instruments are sourced from the Buku Larrngay Mulka Aboriginal community art centre in North- East Arnhem Land, under the guidance of Yidaki expert Jeremy Cloake.
We cant thank Jeremy enough for his patience and care in helping choose some of the finest pieces available and making sure Spirit Gallery continues to showcase the best Eucalyptus termite hollowed didgeridoos to the world.
This group of instruments have been meticulously hand picked for their artistic and sound qualities and are properly documented with cultural integrity a priority.
All Yidaki will come with a community art centre profile and certification.
Many of these instruments have cultural significance and represent truly collectable pieces from some of best know traditional craftsmen. Jeremy has chosen some wonderful pieces including some of exhibition/museum quality, including our favourite stick from Yilipirr Wanambi.
Check out our new Yidaki collection and buy your Traditional Arnhem Land Yidaki today!!