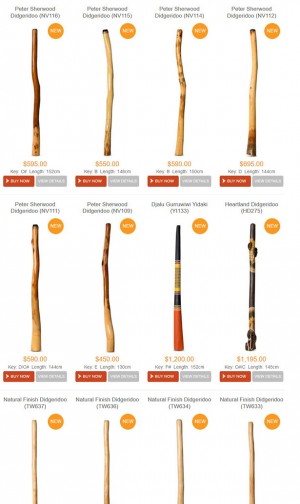 Its been a busy couple of weeks at Spirit Gallery as we set a "didgeridoo upload" record adding over 100 didgeridoos in the last 3 weeks.
New didgeridoos from CrookedStixz, Heartland, Natures Vibes, Traditional Arnhem Land instruments and plenty of affordable hand painted and natural finish didgeridoos. 
We now have over 200 didgeridoos online. But we are not stopping there! Stay tuned over the next few weeks for a new didgeridoo upload bonanza with new sticks from Tristan O'Meara, Bruce Wix, Kristian Benton and much more. We will also be revealing our newest maker- but for now it will have to remain a secret!
So, come and visit Australia's largest online collection of didgeridoos and purchase your authentic eucalyptus termite hollowed didgeridoo today!