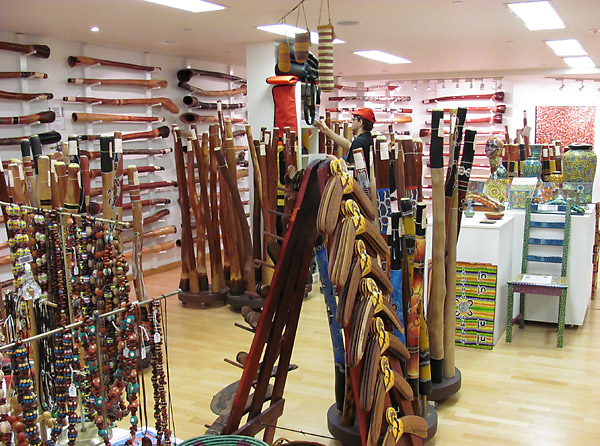 Its been a busy few months here at Spirit Gallery and we thought it's time bring you up to date with what has been happening!!
We now have over 200 didgeridoos online. A range of prices, styles and keys to suite beginners right up to the seasoned pro. Reno, quality control, at Spirit Gallery has been on 2 road trips just this year, hand picking didgeridoos for the store. As always the countries top makers have also been making sure there is good supply of their instruments at Spirit Gallery.
In the coming weeks we are expecting more didgeridoos from the likes of Adam ( CrookedStixz) Henwood, Tristan O'meara, Marcos Ferrazza and Wix Didgeridoos. A new bunch of Kristian Brenton Didgeridoos and Heartland Didgeridoos are also now online and moving fast.
Our long awaited didgeridoo beginners pack should be available in a few weeks and we will soon see the return of some quality traditional Arnhem Land yidaki.
On the painting side of things our exclusive gallery artists Rex Winston Walford and Anthony Walker remain extremely popular and have a variety of styles and sizes always available. Both artists are also available for custom orders with quick turnaround times of only 2-4 weeks.
We have also taken on some new artists, namely  Fiona Young, Marlene Young, Naomi Price and Raelene Williams. With over 300 paintings online this is the largest selection we have ever had.
All didgeridoos and paintings are available online or in store. We have been working hard on making the website as user friendly and easy to navigate as possible and would also like to thank our customers on the feedback they have given us.
Some new recording and photographic equipment has also been purchased and we look forward to improving the interactive nature of our online product display, in particular the quality of our didgeridoo recordings. We have almost reached 5000 subscribers on our youtube channel and will continue to add entertaining and educational didgeridoo videos to our channel.
As we approach our 10 year anniversary, we would also like to thank our new and loyal customers that have helped Spirit Gallery grow over the years to become the premier destination in Sydney for Aboriginal arts, crafts and didgeridoos. We look forward to many years ahead and will continue to work hard to bring you the best of indigenous arts and crafts in Australia.
As always any questions, queries ,feedback, requests ( even strange and odd ones!!)  feel free to drop us an e-mail at info@spiritgallery.com.au or call us on 61 (2) 92475961 and we will do our best to help you.
Many thanks
Spirit Gallery Team