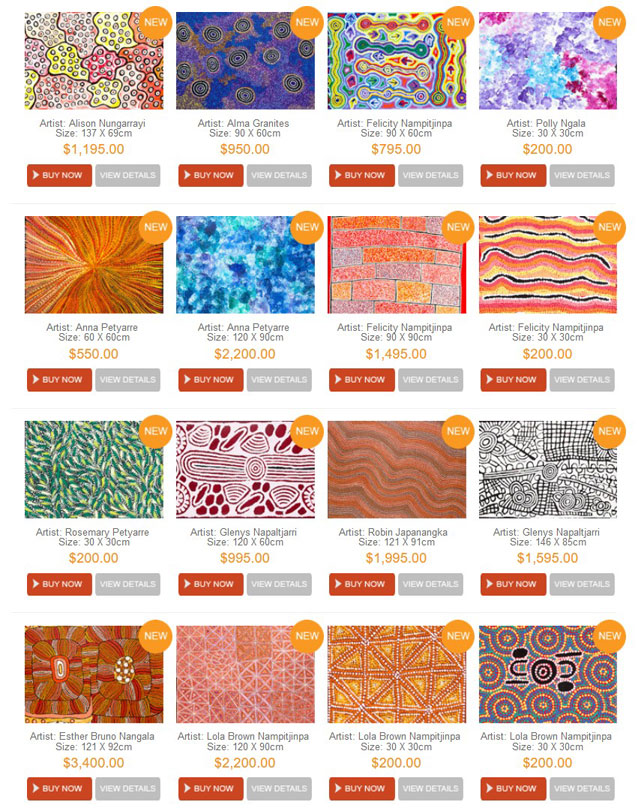 Its been a busy couple of weeks at Spirit Gallery as we set a new "painting upload" record, having added over 130 new pieces in the last 2 weeks.
We now have over 240 paintings online A range of prices, styles and sizes to suit everyone.
In the latest collection we have rare and collectible pieces from artist including Betty Mbitjana  Lola Brown Nampitjinpa, Janet Golder Kngwarreye, Patricia Napanangka, Dulcie Pula Long and Abie Loy Kemarre.
Purchase online or come and visit Sydney's largest collection of Aboriginal arts, crafts and music quality didgeridoos.
As always, any questions, queries, feedback, requests feel free to drop us an e-mail at info@spiritgallery.com.au or call us on 61 (2) 92475961 and we will do our best to help you.
Many thanks
Spirit Gallery Team