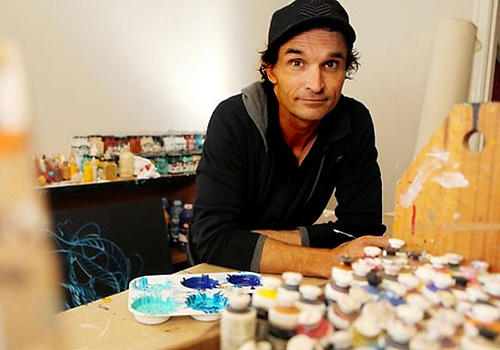 Spirit Gallery is pleased to announce we will now be stocking a range of works from talented Indigenous artist, Anthony Walker.
A Gurreng Gurreng/Yiman man from Queensland Anthony is multi award winning Indigenous artist and performer. He has been painting for over 20 years having inherited stories from his grandparents.
His works are held in numerous public and private collections. Anthony recently completed the prestigious Wesfarmers Arts Indigenous Leadership Program at the National Gallery of Australia and is currently residing in Sydney where he has taken the role of Aboriginal Arts officer for Regional Arts NSW.
Check out Anthony's work – www.spiritgallery.com.au/aboriginal-art/anthony-walker