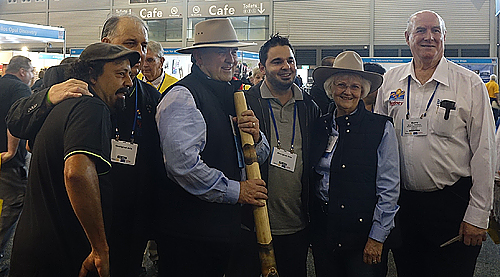 The International Rotary Convention was held in Sydney from the 1st-4th June 2014. The event was a huge success and attended by approximately 20,000 Rotarians from over 150 countries around the world.
Spirit Gallery was commissioned to create a didgeridoo as a welcome gift for the President of Rotary International, Ron D Burton.
The didgeridoo was made by Kristian Benton with a customised message and presented by Reno Safarian and Gumaroy Newman at the indigenous arts stand inside the "Friendship House"
Thanking Alan from Rotary Strathfield for working with us and giving us this opportunity.