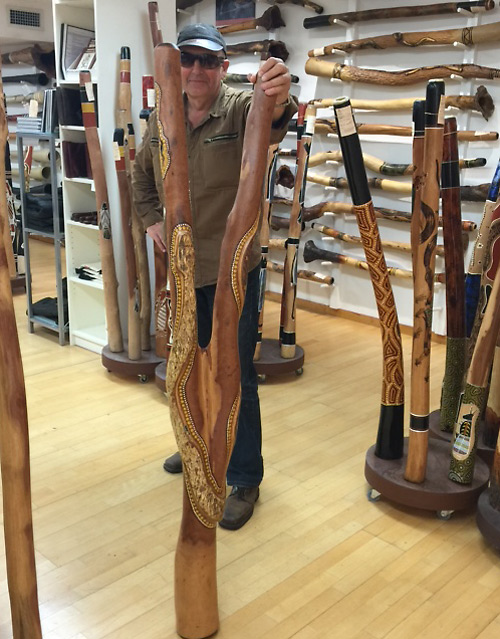 One of the rarest carved double didgeridoos we have seen to date was snapped up by our Norwegian friend Eivind (before we even had a chance to put it on the web!!)  and will proudly be displayed in the Kakadu store in Norway.
Eivind is no stranger to unique pieces and has been collecting didgeridoos for a while having also purchased our longest didgeridoo ever at 3.1 metres on his last visit to Australia 18 months ago.
Check him out with the latest addition to his collection!
Many thanks Eivind!