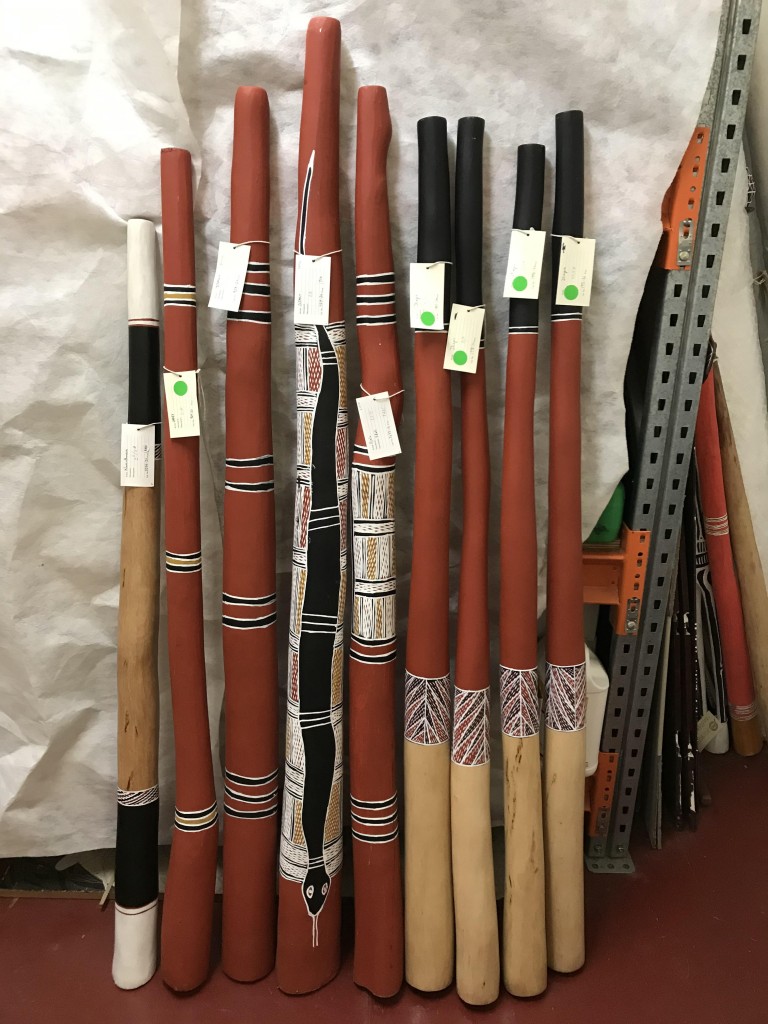 Its been a bit of a wait but we finally have a superb collection of 9 new traditional Arnhem Land Yidaki at the gallery.
Our traditional instruments are sourced from the Buku Larrngay Mulka Aboriginal community art centre in North- East Arnhem Land, under the guidance of Yidaki expert Jeremy Cloake.
This group of instruments have been meticulously hand picked for their artistic and sound qualities and are properly documented with cultural integrity a priority.
Included are 3 new Djalu instruments, a Djalu/Yimula collaborative and one of the finest instruments we have ever received from Larry Winiwwini – a perfectly balanced D that almost plays itself!
All Yidaki will come with a community art centre profile and certification.
Many of these instruments have cultural significance and represent truly collectable pieces from some of best know traditional craftsmen.
Check out our new Yidaki collection and buy your Traditional Arnhem Land Yidaki today!!